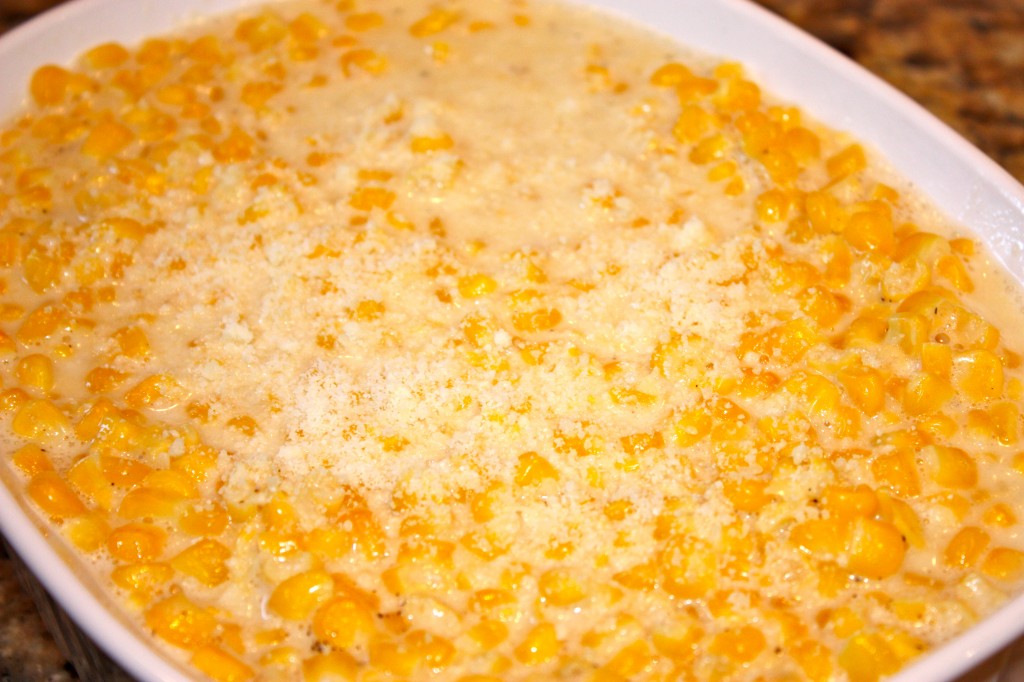 In 2003 my auntie from Minnesota shared with me a recipe her daughter had found called "Ritz Carlton Creamed Corn". She had made this recipe for family gatherings and it always tasted great and as it turns out is simple to prepare. I have made this recipe for Thanksgiving and sometimes Christmas for many years now and have passed on the Ritz' recipe to other family and friends and it seems to be a hit whatever table it's served on. A personal note – sniff sniff – I developed a sensitivity to corn a few years back so I can no longer eat the sweet stuff. I'm sure it couldn't have had anything to do with me watching the documentary  "King Corn" earlier that same year?  Hmmm. I'll never know. But this year I've decided my daughter will make the creamed corn for Thanksgiving for all to enjoy and I'll admire it from afar again.
The Creamiest Creamed Corn
40 ounces of frozen corn, white or yellow
8 ounces whipping cream
8 ounces milk
sea salt and pepper to taste
4 tablespoons sugar
2 tablespoons melted butter
2 tablespoons flour
Parmesan cheese
Combine first 6 ingredients in a pan and bring to a boil. Simmer for 5 minutes. Mix melted butter and flour well and stir into to the corn mixture. Place the corn in a well buttered casserole dish and sprinkle with parmesan cheese. Bake at 350 degrees 15-20 minutes until heated and top is golden and corn is bubbly.
To make ahead – follow directions above except do not add parmesan. Cool after cooking and cover to refrigerate overnight. After removing from refrigerator sprinkle with parmesan and bake at 350 for about an hour until bubbly and golden brown.
Serves 6-8.
Source: Adapted from Ritz Carlton Creamed Corn recipe.