Today was a quintessential fall day in Portland.  It started with frost on the grass and me bundled up in a hat and gloves to walk my dog, Oreo.  We meandered around the neighborhoods this morning and by the end of the walk were soaking in some vitamin D.   Beautiful and brisk it is this time of year.  But, in Portland, we know that can end quickly.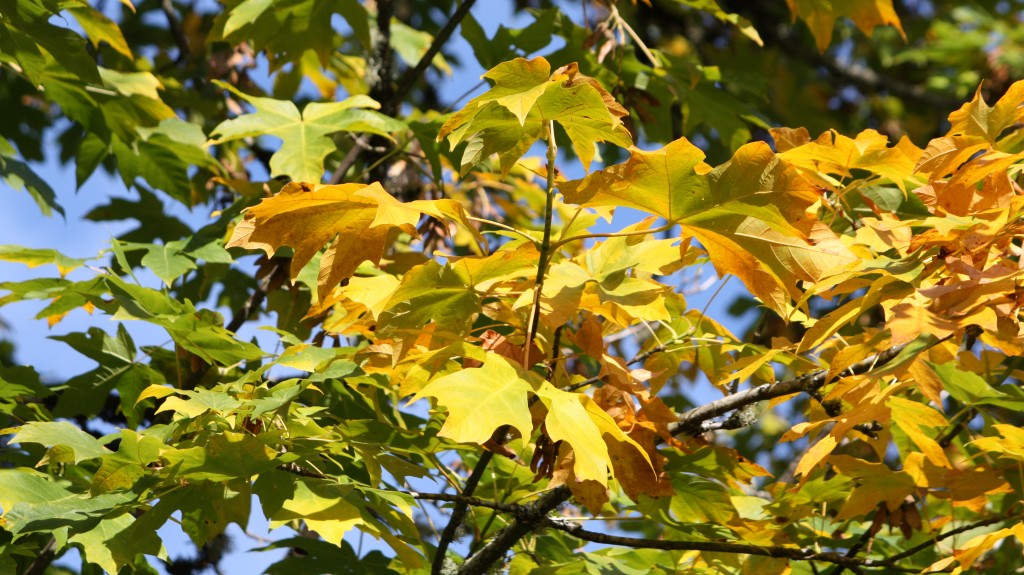 On the evening of this beautiful day I listen to the rain on our rooftop and the creek running in the back.  I loved the sunshine today!  These are the days we Oregonians treasure in December and January.
Fall is the time for enjoying it's bounty and the apples are so crunchy and fresh this time of year.  I picked up some organic honey crisp apples grown in Washington today with dried cranberries and greens.  With a few red onions for zip and some toasted almonds these ingredients joined the balsamic vinaigrette for an excellent combination of sweet, nutty and crunch.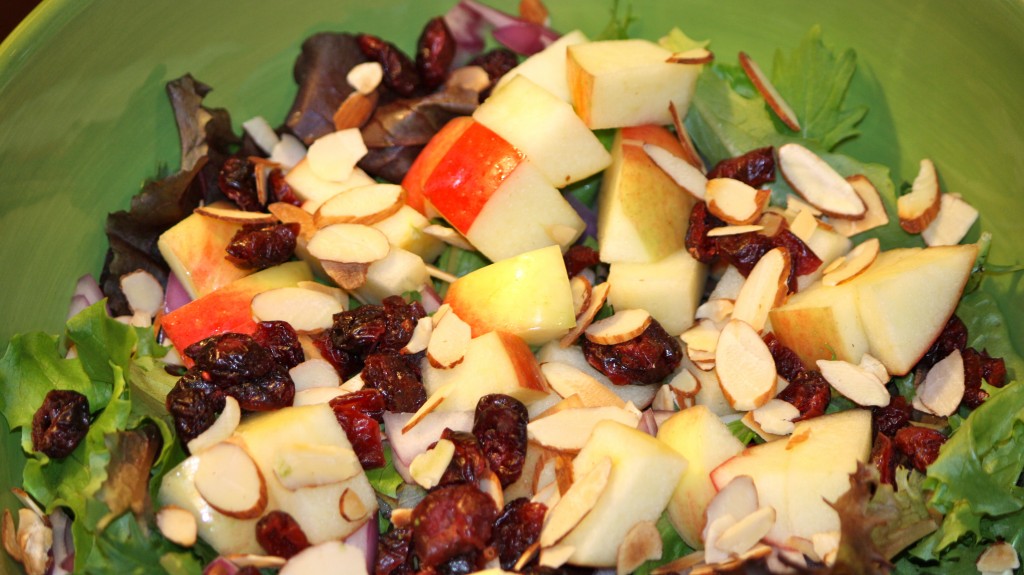 Apple Cranberry Salad with Balsamic Vinaigrette
In a large bowl combine:
4 cups mixed salad greens
1/2 cup slivered and toasted almonds (toast in non-stick pan on low heat until golden)
1 tart apple, cored and chopped
1/4 cup thinly sliced red onions
1/4 cup dried cranberries
(optional adds: 1 avocado, sliced, 1/2 cup gorgonzola, feta or grated parmesan cheese)
Balsamic Vinaigrette
2 tablespoons balsamic vinegar
1 teaspoon dijon mustard
2 tablespoons maple syrup
1/2 cup extra virgin olive oil
sea salt and pepper to taste
In a small bowl whisk the first 3 ingredients.  Drizzle olive oil while whisking.  Dressing will thicken as you stir.  Just before serving combine dressing with salad.   Serves 4.