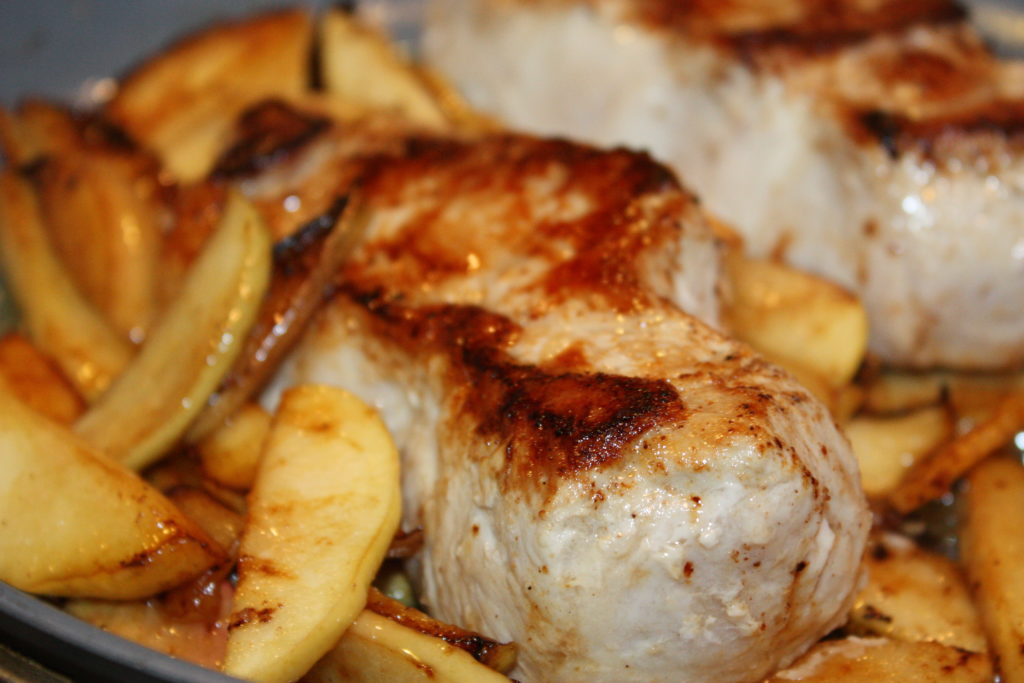 There are plenty of apples to go around this time of year and cooked apples are yummy as they bring out their sweetness. I created this simple recipe for a quick weeknight meal or a nice Sunday dinner.
Pork Chops & Apples
4 pork chops
2 tablespoons coconut oil
seasoning salt
2-3 apples, sliced
Heat a frying pan to medium heat. Melt coconut oil and sprinkle seasoning salt into oil. Set your pork chops in oil to sear. Sprinkle top of pork with seasoning salt. Set sliced apples into pan surrounding pork chops so that they cook in the oil. Turn chops every few minutes to cook evenly. Stir apples when turning chops. When chops are nicely browned, make sure they are cooked completely through before serving. Serve pork chops and apples with roasted vegetables. Serves 4.
Source: Jackie Mack, Lingonberry Lane