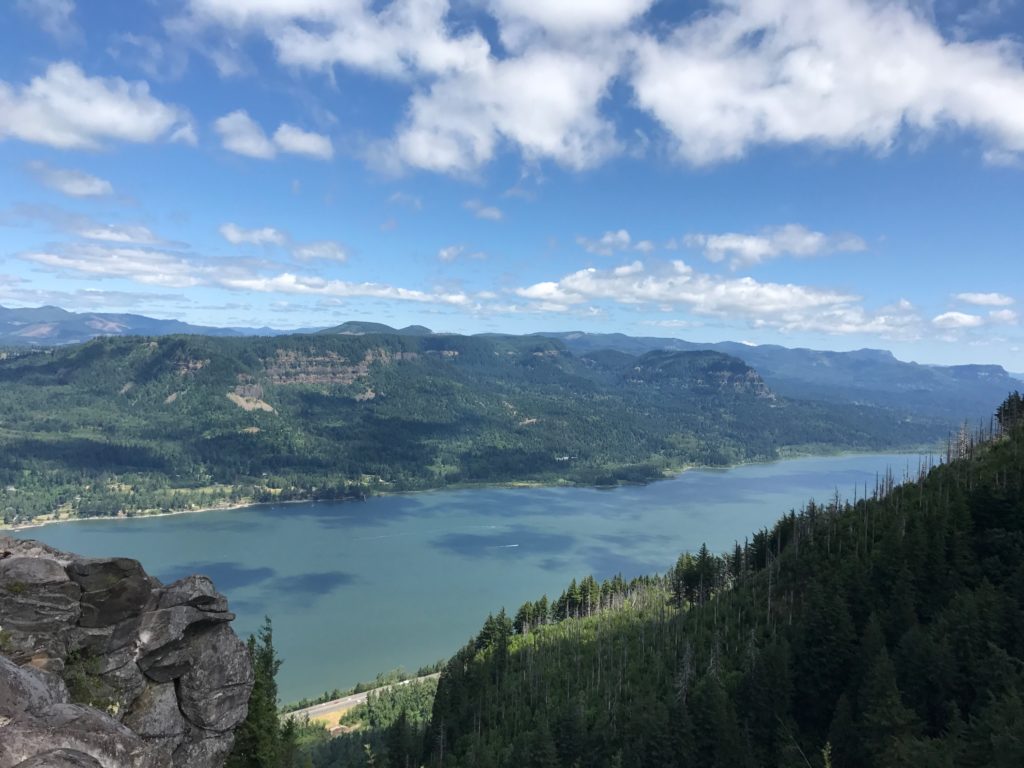 Oregon is an amazing place to live if you like getting out and enjoying the beauty of nature. We've had 80 degree sunny weather for about a month (until a hot streak this week). A few weekends ago, I hiked Angels Rest, with my daughter, in the Columbia River Gorge. We hiked on a Sunday, which was a bit busy, but the hike up the top was worth while. The summit (2.4 miles one way) exposes a rocky three sided cliff with expansive views of the gorge both ways. As beautiful as the views are…extreme CAUTION should be taken at the summit. The views are amazing but hiking and observing should be done with care.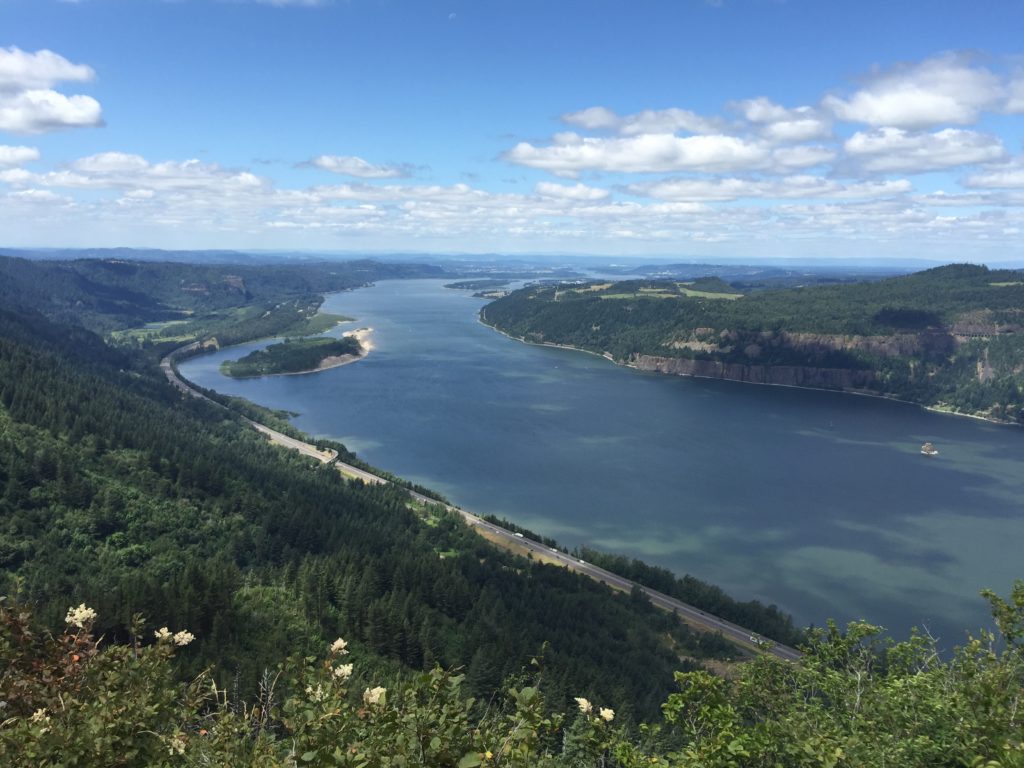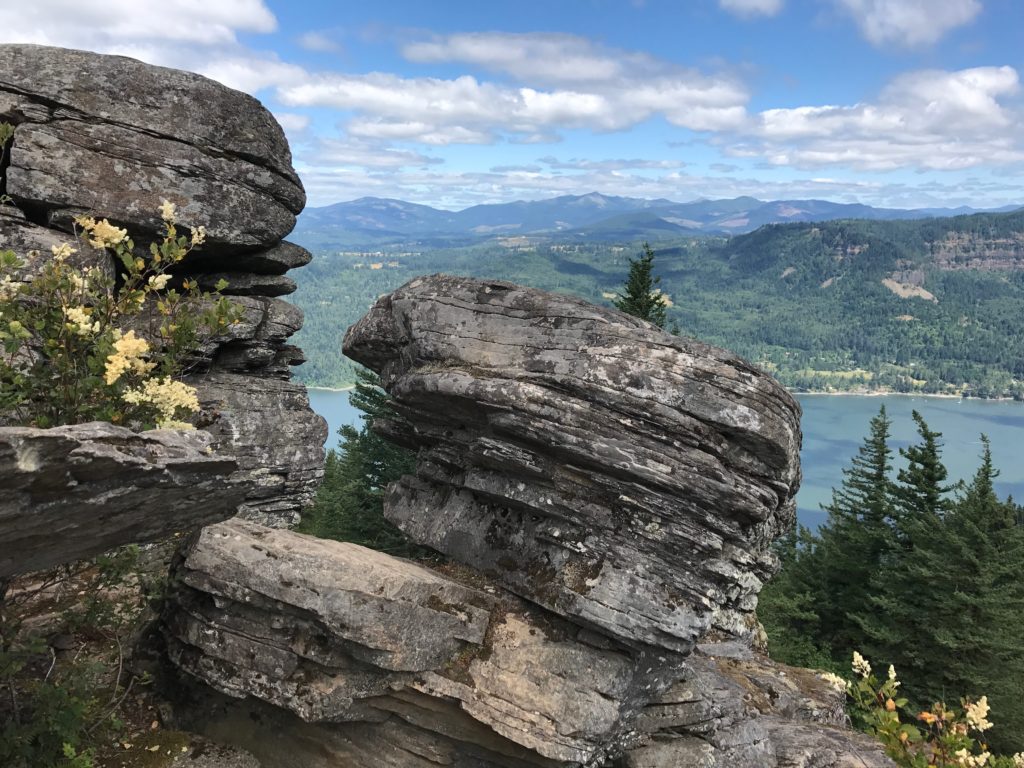 Last weekend we got to the coast and headed to Cape Falcon. The Cape is located in Oswald State Park, a gorgeous piece of property along the Oregon Coast between Cannon Beach and Manzanita. The trail is 2 1/2 miles each way and the trail is lush green on the way in with peaks of Short Sand Beach, a beginning surfer's paradise, along the way. The walk is very protected and the sea air was quite comfortable. The end of the hike brought more steep cliffs so again, CAUTION should be taken. We were greeted by a group of hikers watching a whale frolic in the surf.
After hiking back down from Cape Falcon we ventured over to the Short Sand Beach. It was warm and protected in a cove. Beach goers were actually playing in the shallow water (site not often seen on the Oregon Coast because of the cool water temps). And there were dozens of wanna be surfers waiting to catch a wave. I wished, as I basked in the sun in my hiking clothes, that we would have found this beach 18 years ago. The beach is a short hike off highway 101, where you would park your car but it's worth the struggle getting your gear in!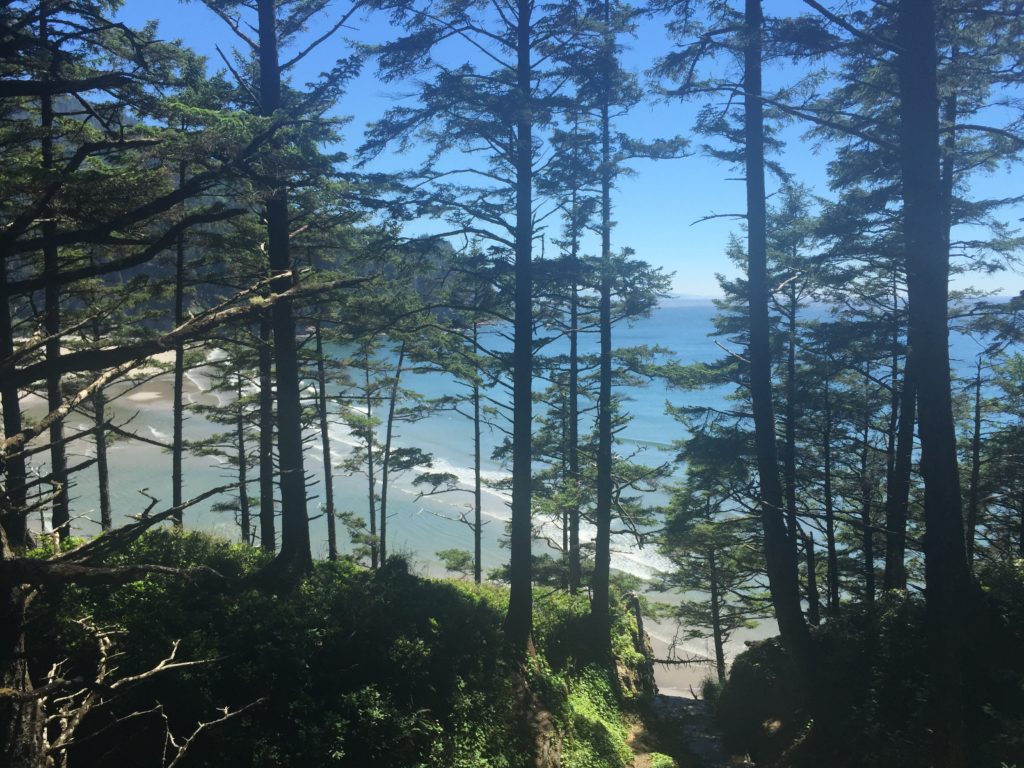 View of Short Sand Beach from Cape Falcon hiking trail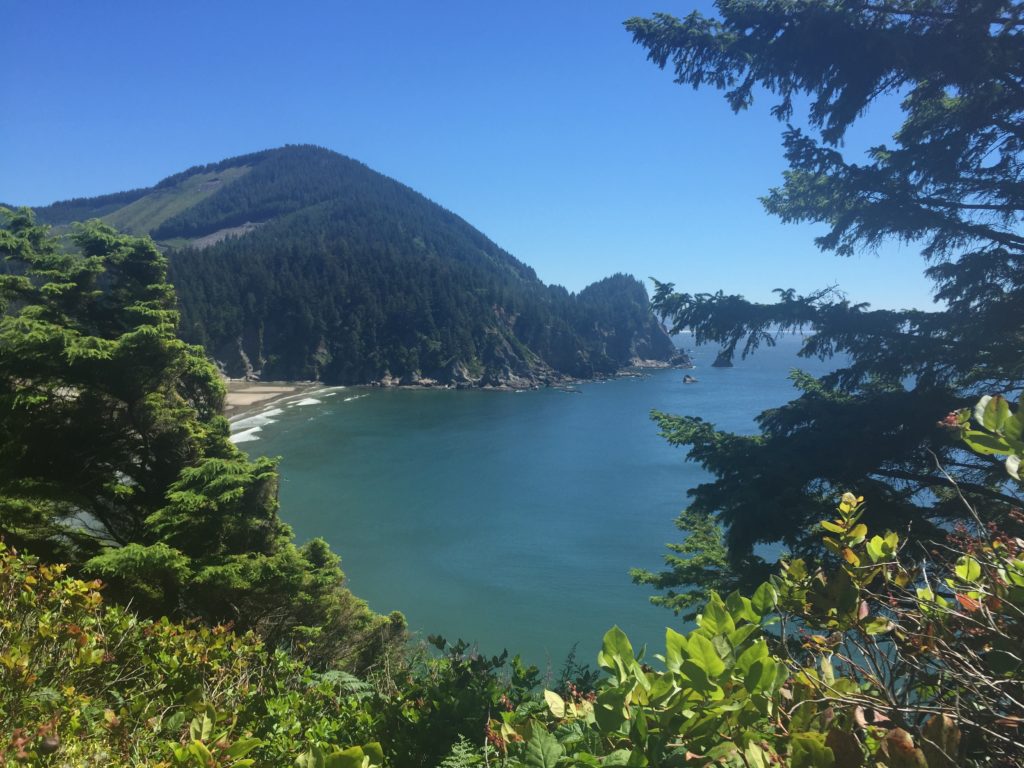 Short Sand Beach