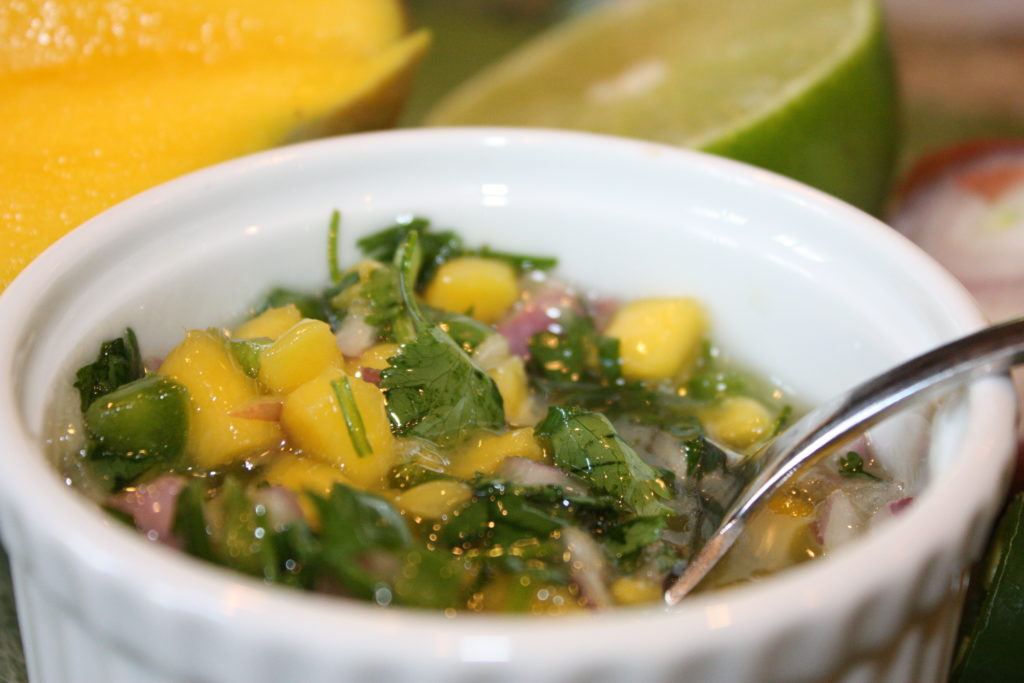 It's that time of year when the craving for fresh and new adds to our plate make us feel springy. Here's a salsa that would be a great add to fish, pork, or chicken. It could be eaten with baked fish or a burrito. Tonight we're trying it out with slow cooked pork.
Mexican Herb Salsa
3 tablespoons diced shallots
3 tablespoons fresh lime juice
1/4 cup cilantro, diced
1/8 cup avocado oil
sea salt to taste
4 tablespoons mango, diced
2 tablespoons minced jalapeno
Soak shallots in the lime juice in a small bowl. Chop cilantro, mango and jalapeno finely and combine all ingredients. Salt to taste. Serves 4. Makes about 1/2 cup salsa.
Source: Inspired by a recipe in Good Housekeeping, April 2017