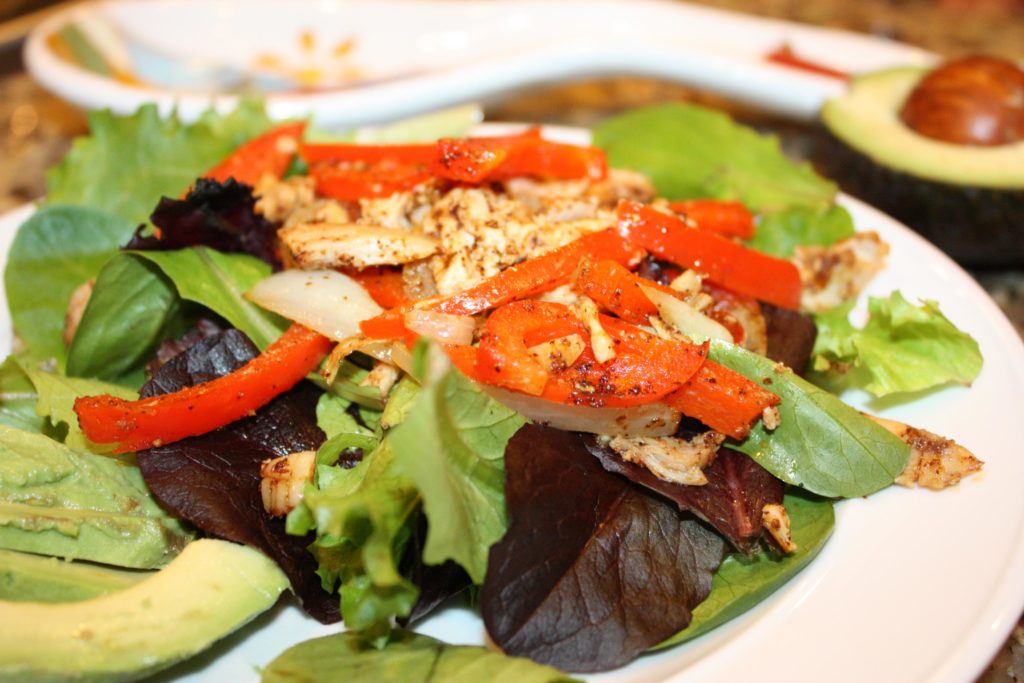 This entree is a a quick delicious meal on a night when you have a few minutes to cook dinner. The key is to have leftover roasted chicken. If you have 1/2 of a roasted chicken you should be in business to feed four. You can stretch this recipe by adding black beans, sour cream, salsa, guacamole, etc. to the salad. The filling can also be used to make a good ole' burrito.
Chicken Fajita Salad
2 tablespoons olive oil
2 cups shredded roasted chicken
1 red or orange pepper, sliced/julienned
3 cloves garlic, minced
1 medium onion, sliced/julienned
1 teaspoon cumin
1 teaspoon chili powder
sea salt and pepper to taste
Salad fixings:
lettuce
salsa
avocado
sour cream
Saute onion and peppers in olive oil and garlic in large frying pan on medium to low heat. When onion and peppers are softened but not brown add chicken and spices. Combine all and heat until chicken is warm. Serve with lettuce and your choice of fixings to make fajita salad. The entree can also be a base for chicken burritos.
Source: Jackie Mack, Lingonberry Lane