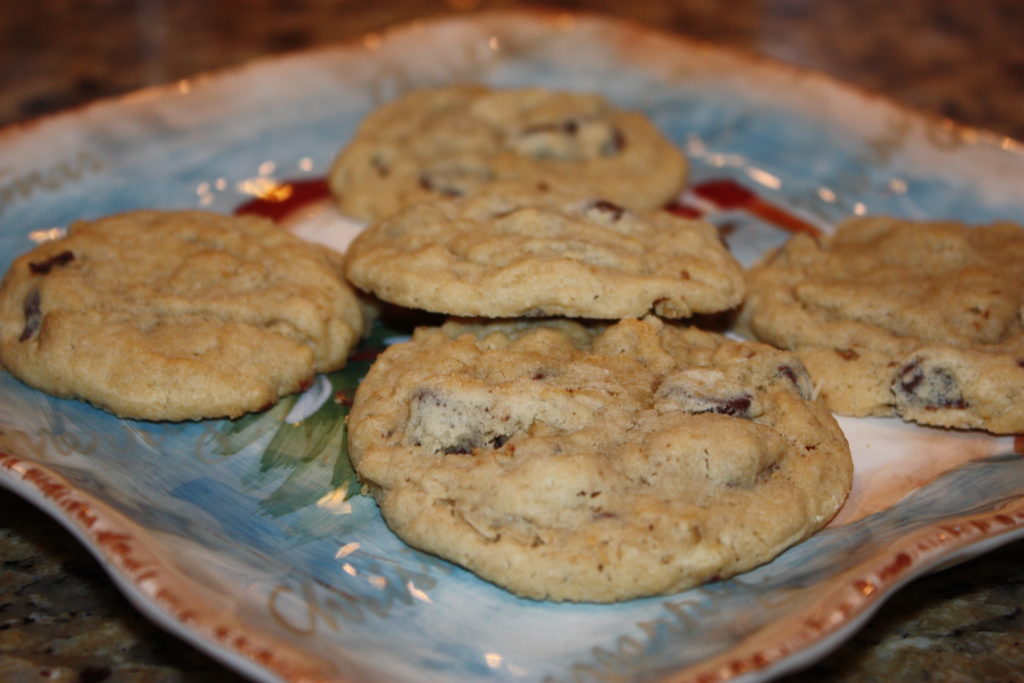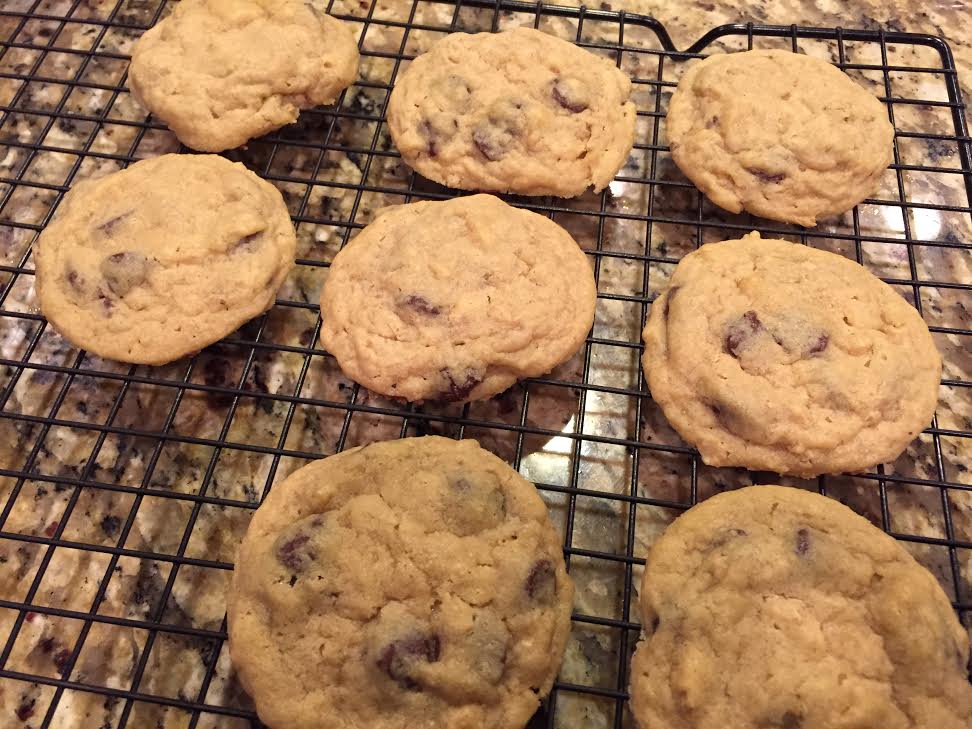 A few years back I received this recipe from a friend who lives in my hometown. Mrs W and her husband were friends of our family.  The recipe was fine-tuned by their daughter Savanna. We got to know the W's because Mr W was my 5th grade teacher. I babysat for their kids when I was a youngster and the W kids were even younger. I decided to make the recipe for Savannas Super Special Chocolate Chip Oatmeal Cookies for a special occasion – my daughter coming home for Christmas break from college. I changed up the oil in the recipe to all butter but the other ingredients remain the same. I was so excited to find out that the cookies were a smashing hit! I believe the trick is to get the butter to a soft but not liquid consistency. These would be great for a Christmas time baking event if Santa likes good old fashioned chocolate chip oatmeal cookies.
Savanna's Super Special Chocolate Chip Oatmeal Cookies
Cream together very well:
2 eggs, beaten
1 1/3 cups butter, softened but not melted
2 1/2 teaspoons vanilla
1 cup sugar
1 cup brown sugar
Add and mix well:
1 teaspoon baking soda
3 cups sifted flour
2/3 cup oatmeal
1 cup chocolate chips, more if desired
Place plastic wrap over bowl to retain moisture. Using small cookie scoop place small balls on cookie sheet. Bake 10 minutes until cooked through but not brown. Pull cookie sheet from the oven and let cool a few minutes. Place cookies on cooling rack. Eat warm or when cooled, place in a tight container for storage. Enjoy.
Source: Mrs W – who lives near Lingonberry Lane