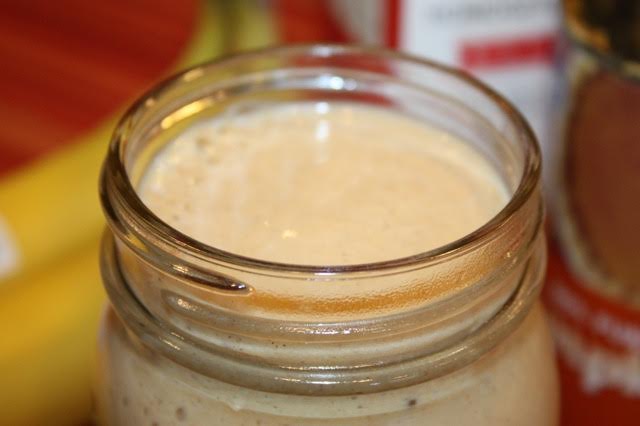 It's the pumpkin time of year and our neighborhood stores are touting their pumpkin product – really pumpkin everything! So here's more pumpkin for you. I've been mixing up a single serving pumpkin concoction. Double the recipe if you're making for a buddy. The frozen banana adds the smooth and the whole milk adds the cream. Enjoy and make multiple for the $6 they would cost at your local market.
Pumpkin Spice Smoothie
1 cup whole milk
1/2 cup canned pumpkin
1 frozen banana in slices
1/2-1 teaspoon pumpkin spice
1 teaspoon raw honey
Blend at high speed and serve immediately. Makes one serving.
Source: Jackie Mack, Lingonberry Lane