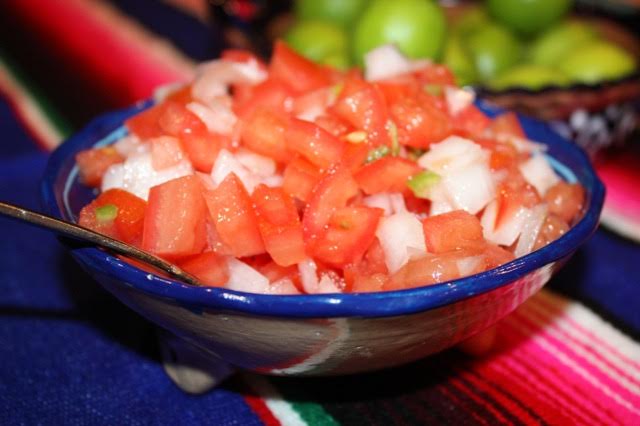 Fresh back from a trip to Mexico, we were the lucky recipients of home cooked Mexican fare daily.  We acquired recipes with the ingredients but not exact measurements so creativity is key. Pico de Gallo was served at breakfast with eggs and at lunch with beans, meats, ceviche and guacamole. The list could go on. Oh my, the lunches were divine.
Here is the simple recipe for Pico de Gallo. Super Bowl is right around the corner and this would be a great add to pair with a Super Bowl of Chili and Southwest Salad with Creamy Cilantro Dressing.
Pico de Gallo
3 large roma tomatoes, chopped with seeds removed
1/4 white onion, chopped
1 serrano pepper, chopped finely
Juice of one lime
Sea salt to taste
Chop tomatoes, onion and pepper. Juice the lime and mix with tomatoes and add sea salt to taste. Serve immediately.
Source: Our friends in Manzanillo.