Before the school year started in late August my daughter and I took a last minute trip up to my homeland of Alaska. We got a screaming good deal on tickets (two for $535!) and took a week to go visit the beautiful state and our family and friends. We flew into Anchorage in the midday. Below is a view from the air as we flew in by the Gulf of Alaska. The views were so stunning I had to go to my daughter's row and wake her up to view the vast fjords. Some folks were sleeping with their windows closed and I wanted to go open them all!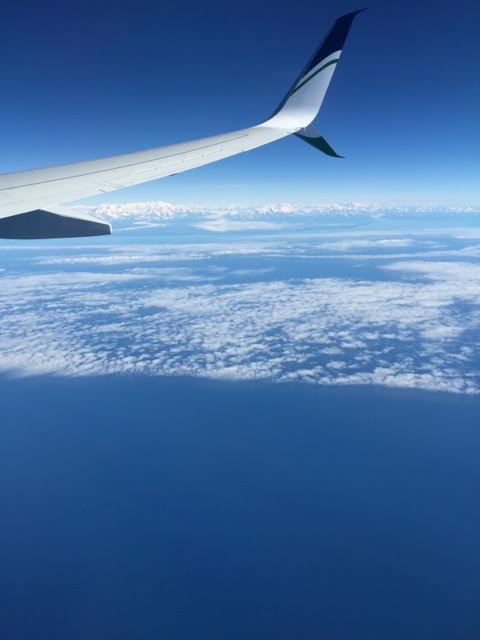 Gulf of Alaska
After one night in Anchorage we headed toward the Peninsula on scenic highway past Turnagain Arm (below). Turnagain Arm is stunning no matter what the weather and even on this day of little sun we enjoyed the views.
 Turnagain Arm
We stopped by Girdwood, home of Alyeska Resort, on our way through Turnagain to dine at The Bake Shop. The Bake Shop is a renowned and ever so tasty stop for breakfast, lunch or dinner. Their sourdough bread, homemade soups and quality of meats are superb. I enjoyed their vegetable soup and my daughter had a good looking ham and cheese grilled sandwich on sourdough. I took along a handful of sourdough loaves for our family and sweet rolls for breakfast.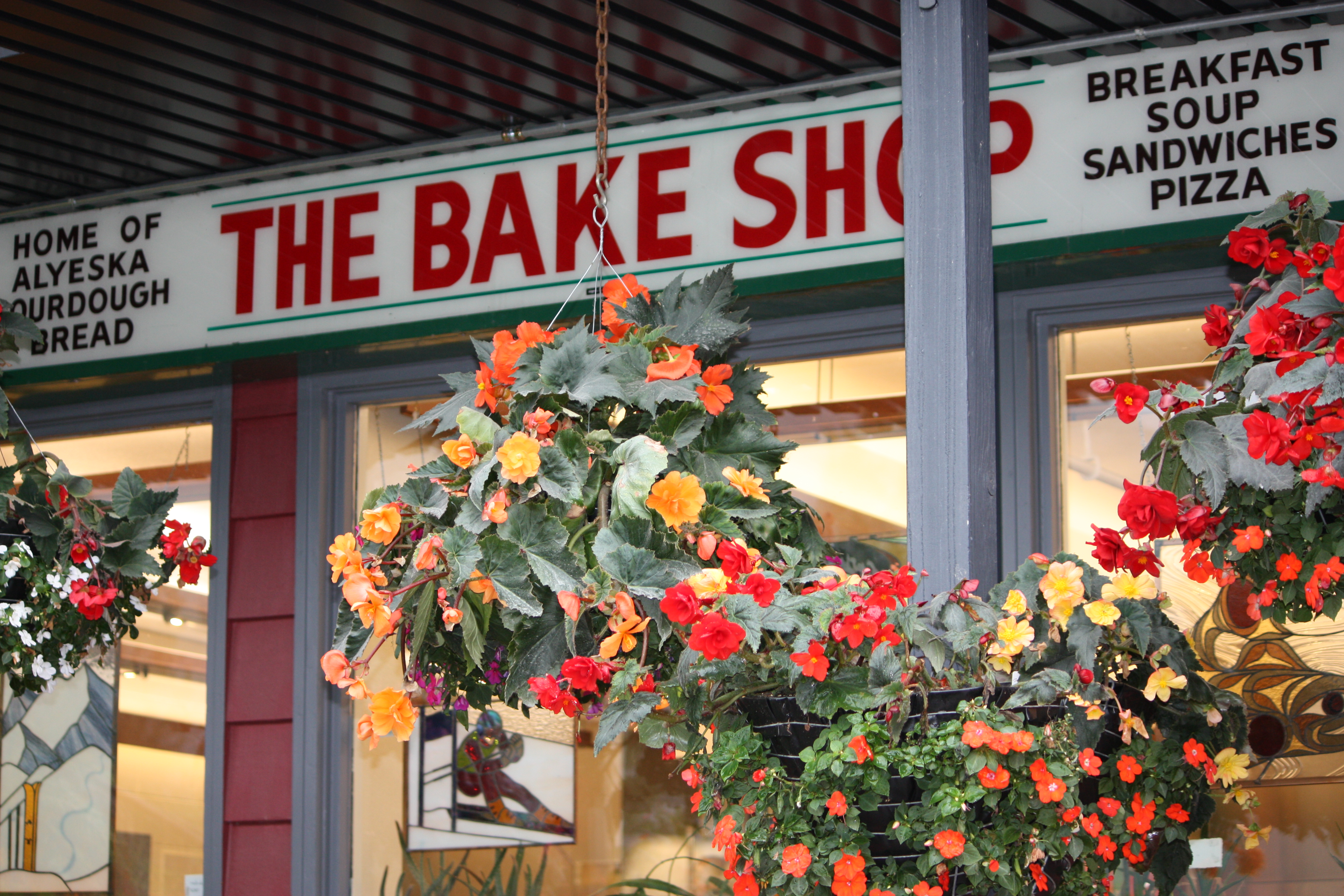 The Bake Shop
We had a day of visiting in Soldotna and then set out the next day towards Homer. Our destination through a bit of road construction was Halibut Cove. We took the Danny J's big sister the Stormbird. The seas were high that day but not too high for the Stormbird. It was a great trip over and such an amazing day as you can see from the photo below.
 Halibut Cove
We headed back to Anchorage for the weekend to spend time with family. We were the lucky recipients of an invitation to ride the Aurora car of the Alaska Railroad from Anchorage to the Alaska State Fair in Palmer on Sunday. We gladly accepted and had a fun, relaxed ride with amazing views from a car with almost solid glass ceilings. The views of the valley were splendid and no parking necessary. The train dropped us at the front gate of the fair. I have to say I haven't been to the fair in Palmer for 30 years and it was the nicest, cleanest, most scenic fair I've ever been to. And the entertainment of Garrison Keillor was a bonus.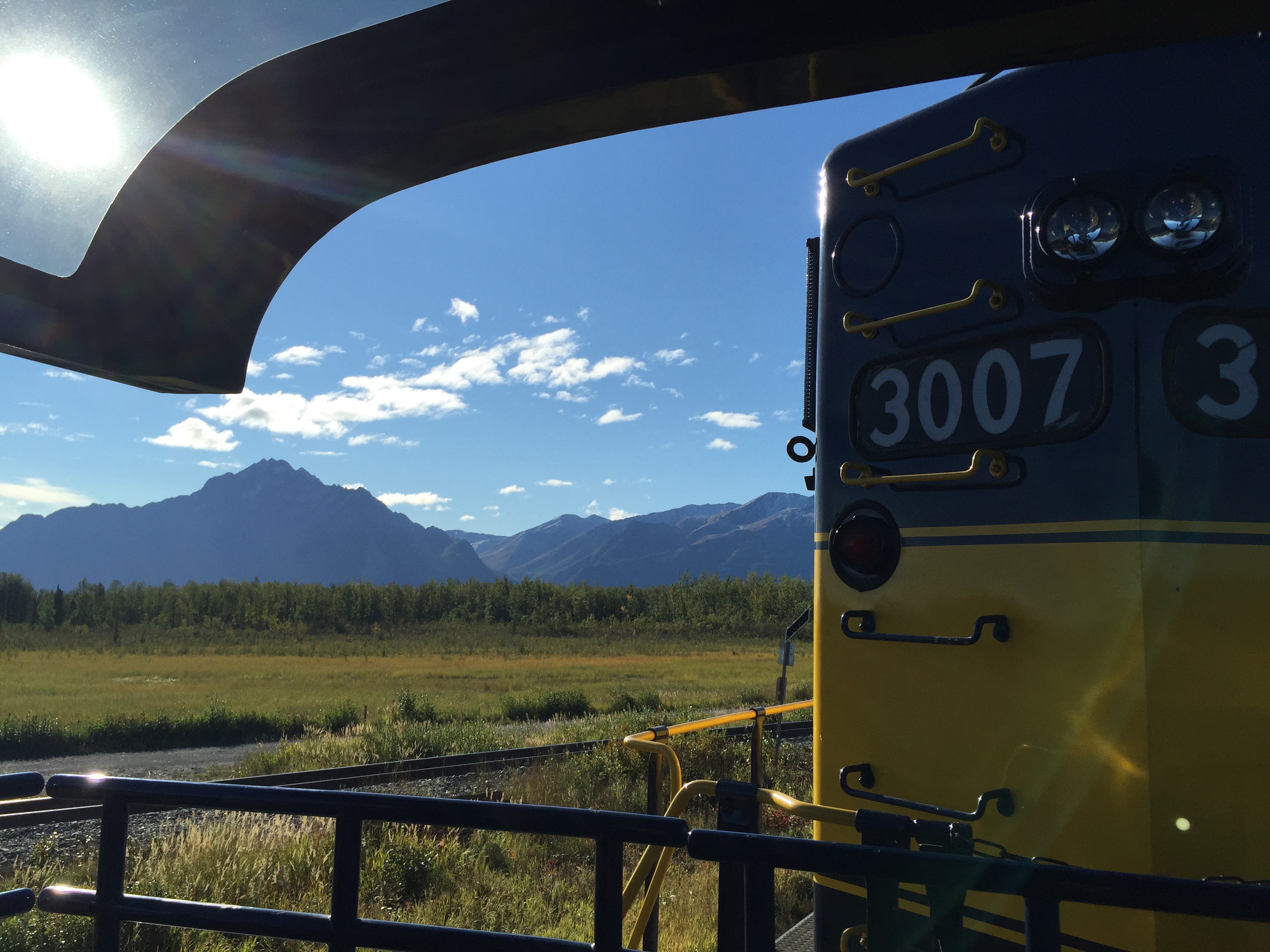 Alaska Railroad Aurora
On Monday we took a drive back toward Alyeska to take the tram up the mountain and explore a bit. It was another spectacular day with a view and great memories of snowy times on top of the mountain for me.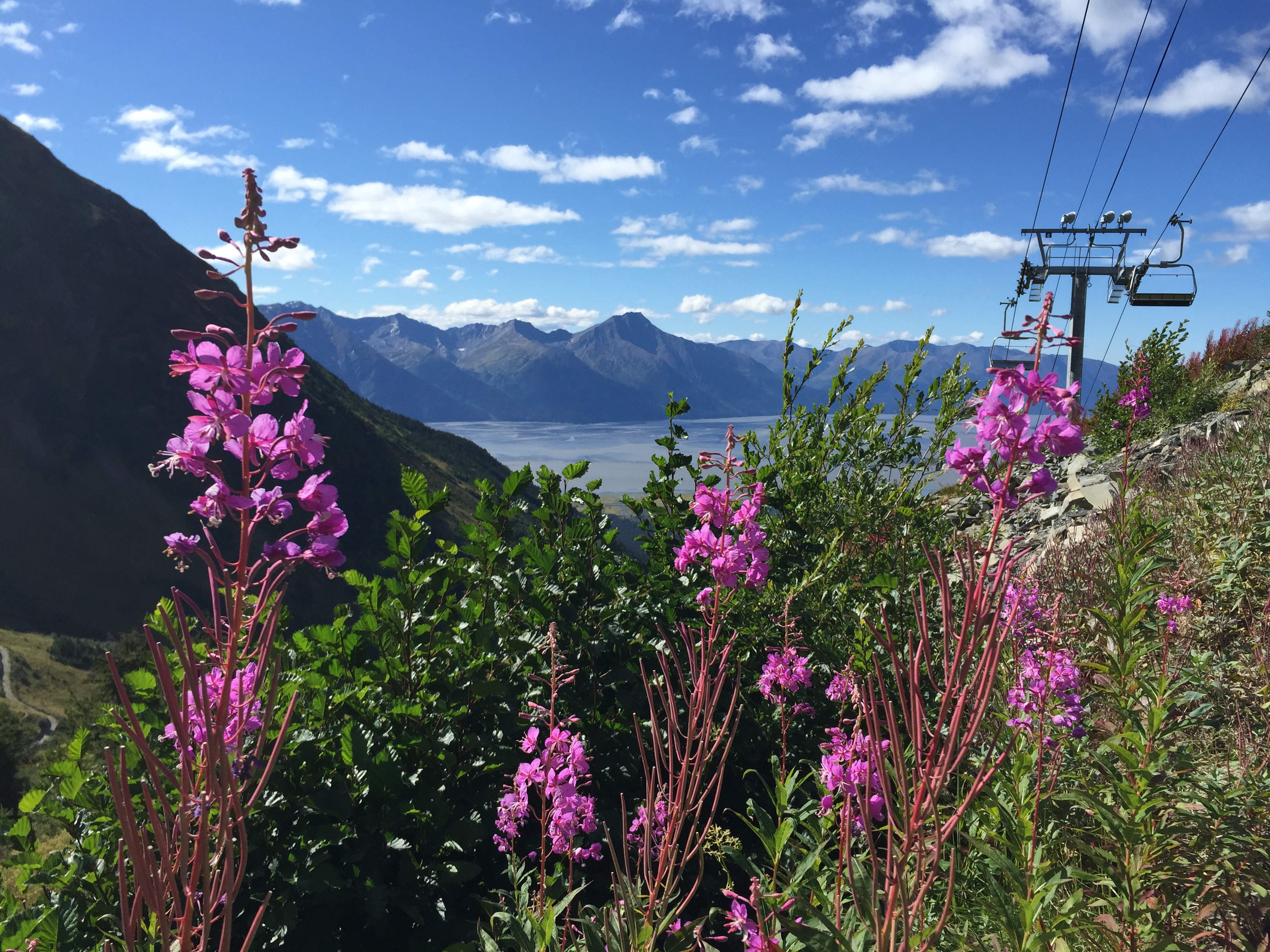 View from Alyeska Resort