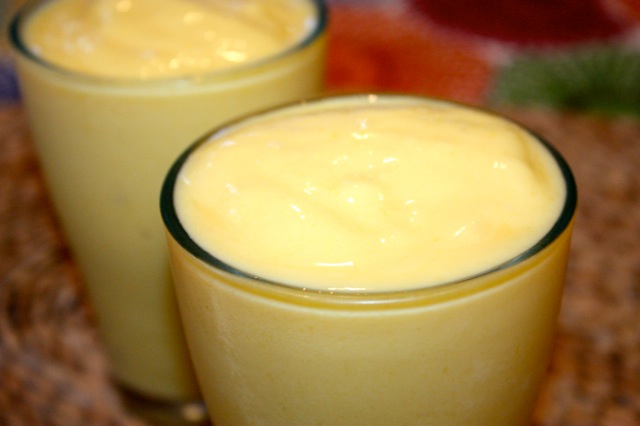 It is the season for cool refreshing smoothies. And the season seems to run all year long in our home. I usually make smoothies ad-hoc in the morning and sometimes they are wonderful and sometimes not quite as good as others. But most of the time combining frozen fruit, bananas, coconut water and yogurt is a great combination. I like using mango in a smoothie because the texture of the fruit makes smoothies VERY smooth. The mango does for the smoothie what the avocado does for my Chocolate Almond Smoothie. If you haven't tried the chocolate smoothie I would highly recommend it. The avocado makes it really smooth as does the mango in this yummers. So try this one out. Add a little more plain full fat yogurt if you want a creamier version. Add chia seeds if you'd like. Enjoy the sunshine and a lovely yellow frozen drink.
Mango Pineapple Very Smoothie
1 cup coconut water
1 banana
1 cup frozen mango
1 cup frozen pineapple
1/2-1 cup plain full fat yogurt
Blend all ingredients until smooth and serve immediately. 2 servings.
Source: Jackie Mack, Lingonberry Lane