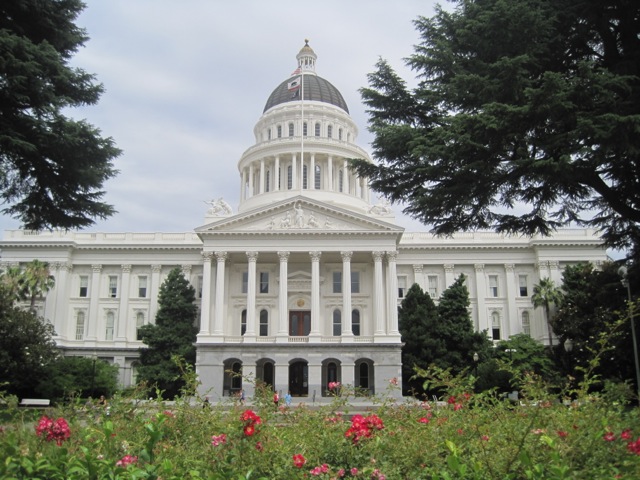 We have returned from a weekend of soccer in the Sacramento/Davis area. In our spare time we took short excursions into the California State Capitol in Sacramento and Old Town. The Capitol was quite majestic and reminded me of a version of our nation's Capitol in DC although much smaller. I loved the old woodwork and the Capitol Rotunda. A volunteer took us aside and gave us a detailed history of the building from it's completion in 1874 to it's restoration in the 1970's and 80's.
Next, we took a drive and found nearby Old Town. The cobble stoned streets were quaint and the buildings still in the mid 1800's vintage.
On our last full day in the area the team had a 5pm game so we took the morning and early afternoon for a drive to Napa and Sonoma. The old part of Napa was a darling with a restored waterfront. Sweetie Pies had some good looking sweets. The strawberry rhubarb pie looked divine but unfortunately it was too early for pie.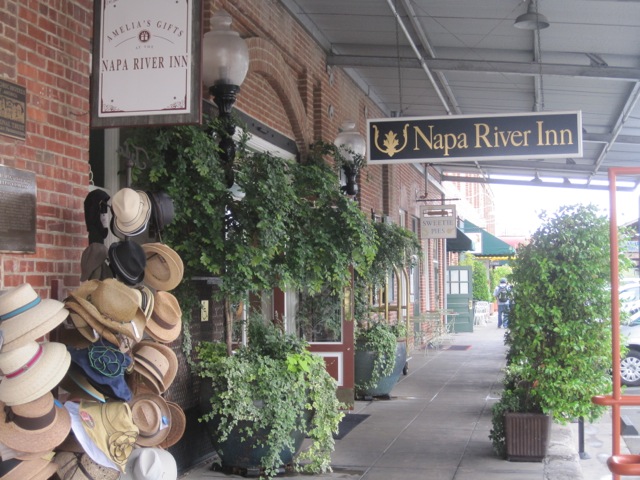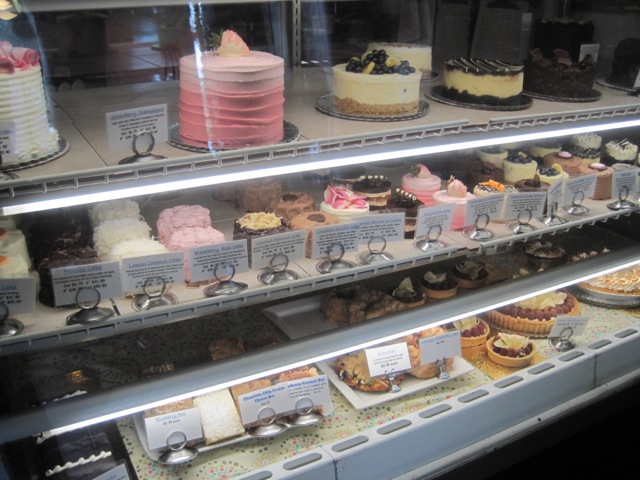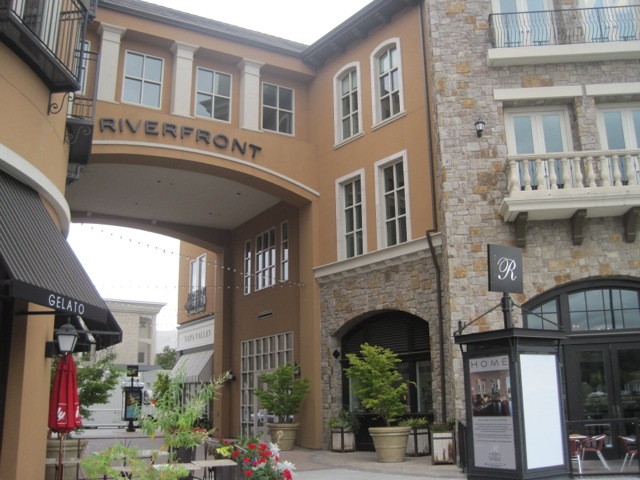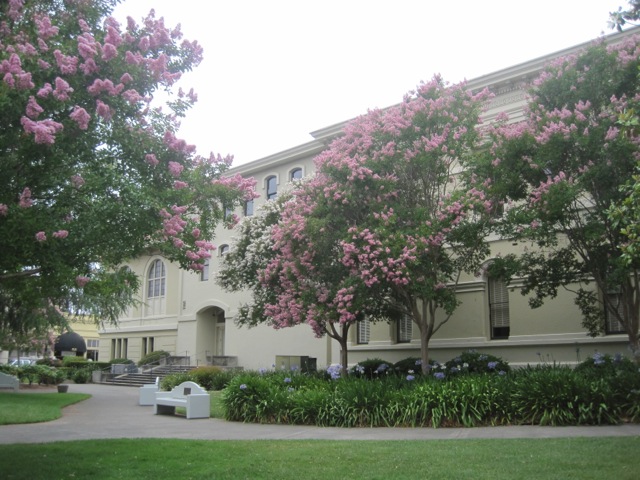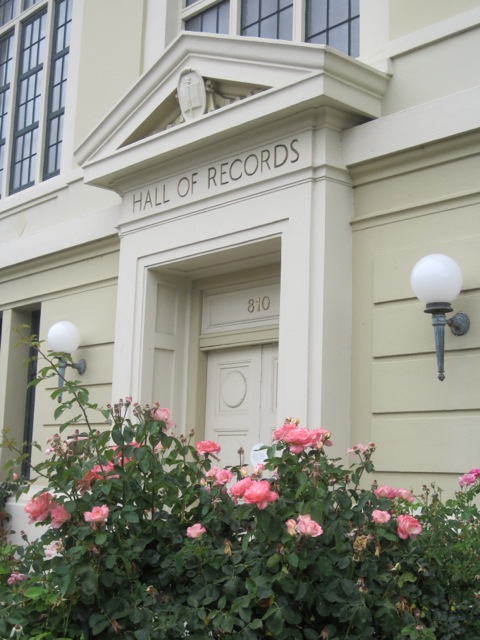 We ate at Grace's Table for lunch. I had noticed the restaurant on our first drive through town as it was very busy at about 10am. We returned around the lunch hour and there was still a buzz that continued through our meal. We ordered a roasted beet salad with avocados, blue cheese and a lemon vinaigrette. It was divine. For lunch my husband and I both ordered Grace's quiche. My quiche came with soup and his a green salad. The soup was a potato based vegetable with sprinklings of broccoli and cheese on top and I tasted white wine. Mmmmm. And, the quiche was simply delightful. The egg, ham, swiss and sweet onion was so light and fluffy with a buttery crust. I would return to Grace's anytime.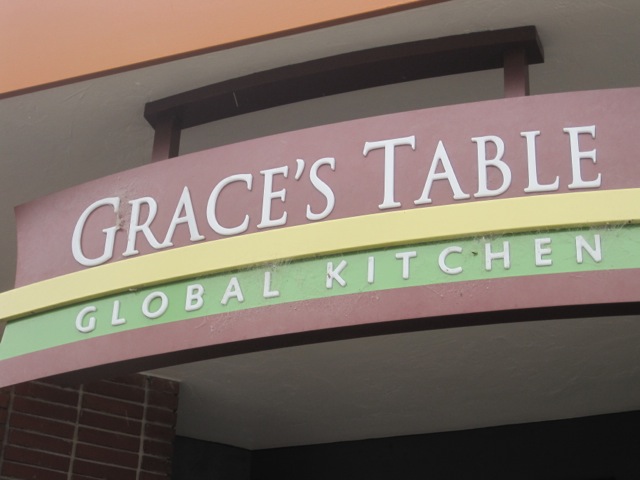 We cruised along to Sonoma and the short 15 mile drive was beautiful. We stopped in at the Haywood Estates tasting room and my husband came out with a nice bottle of cabernet anniversary wine. I say that because we don't normally spend upward of $15 on a bottle of wine. We're saving it for a special occasion.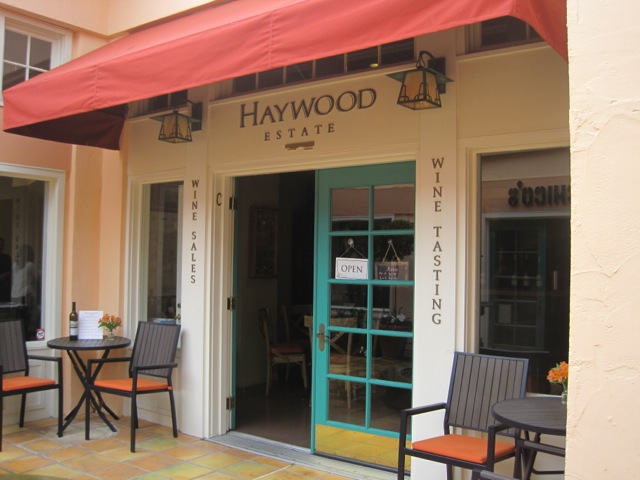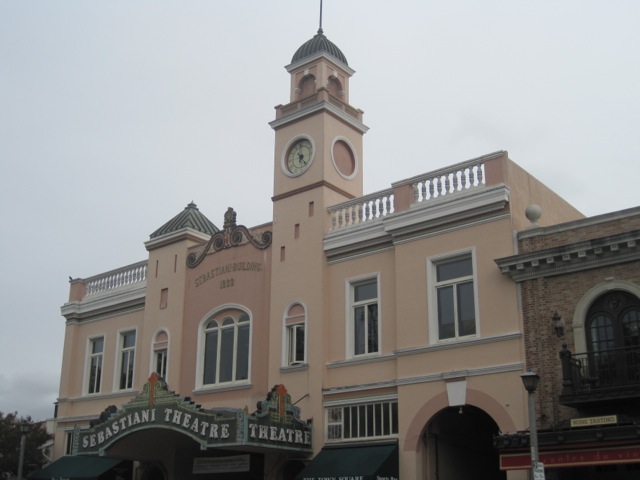 We stopped in at the Domaine Carneros winery because it was a lovely scene on our drive. And then it was time to return to the giggling 15 year olds and the soccer tourney. A fun weekend had by all and we got a taste of the Sacramento and Napa Valley.