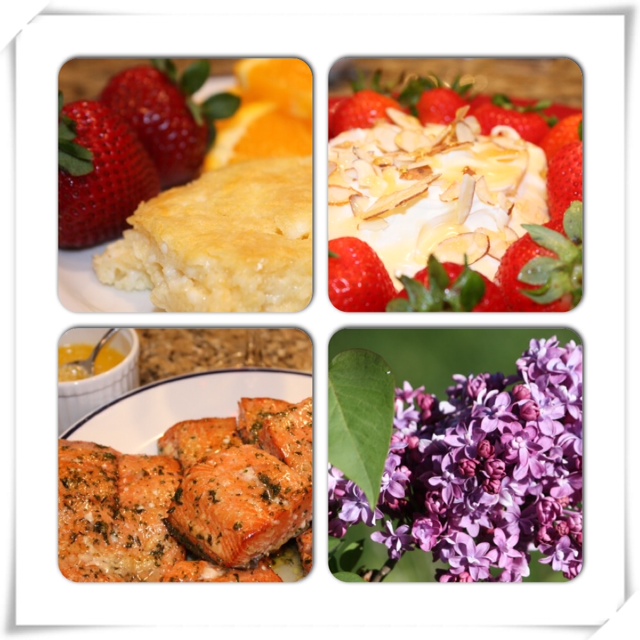 I am always happy to help Moms via Lingonberry Lane and provide a menu for their loved ones to dote on them this coming Sunday, May 12. My menu this year consists of a yummy cheesy egg quiche for breakfast and grilled salmon on cedar plank for dinner with a very easy but lovely dessert of strawberries, honey and mascarpone cheese. Many simple sides can be added to these main dishes and the kids can help prepare. I've included suggestions for sides as well for easy preparation. Happy Mother's Day!
Cheesy Quiche – Add your choice of bacon, sausage and fresh fruit and bread or muffins and you've got a lovely breakfast for Mom.
Grilled Salmon with Garlic Lime Butter on Cedar Plank – Combine this delicious salmon with baked potatoes and the fixings, and a green salad or fresh asparagus on the grill with a little olive oil. (I buy Cedar Plank at Costco – although can be found a most large grocery stores)
Honey Almond Mascarpone with Strawberries – This is an easy but delicious dessert.
Enjoy the day, Moms!