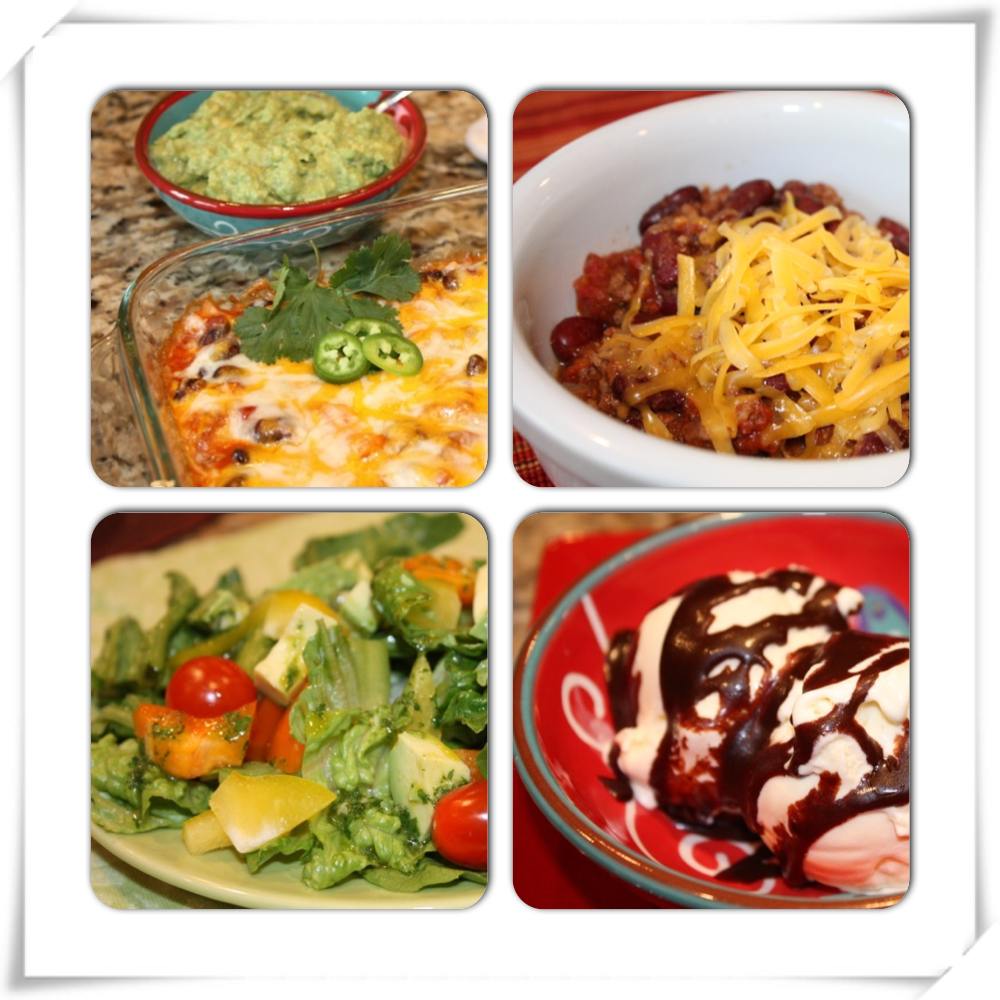 Super Bowl is only 2 days away and if you're looking for recipes for a dip with guacamole, salad, chili and easy chocolate dessert, I have them for you. Pick and choose or use all of these recipes for a Super Bowl spread. Click on each recipe name below to access the link.
Southwest Black Bean Dip A great starter. Serve with tortilla chips and a veggie tray.
Super Bowl of Chili  A meaty bowl of chili with a taste of sweet. Top with sour cream, shredded cheese and green onions.
Fresh Veggie and Green Salad with Cilantro Lime Vinaigrette  This pairs well with the chili and a twist of Mexican flavor.
Hot Fudge  Combine this hot fudge with vanilla ice cream and have your friends bring some brownies or cookies for the side.