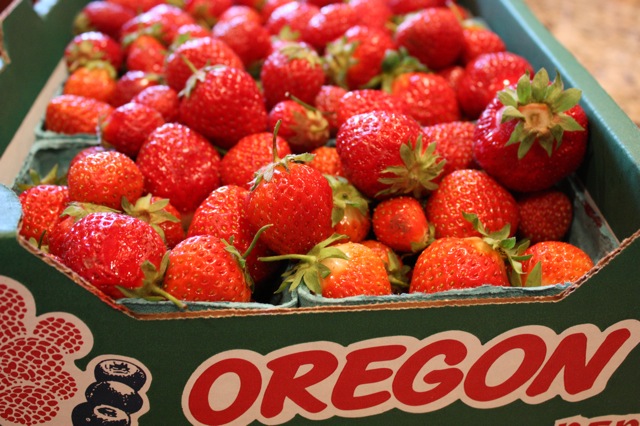 The Hood strawberry season is in full swing in the Northwest and we have been enjoying a number of these red juicy sweet lovelies this week. You must eat them fast as they are delicate. So to celebrate strawberry season and Oregon's bounty I'm sharing a Strawberry Spinach Salad with you that I adapted from Kitchen Witch Coaching. The salad is perfect for this time of year to enjoy fresh spinach with the most local strawberries you can find. This is a quick easy summer salad to whip up and enjoy!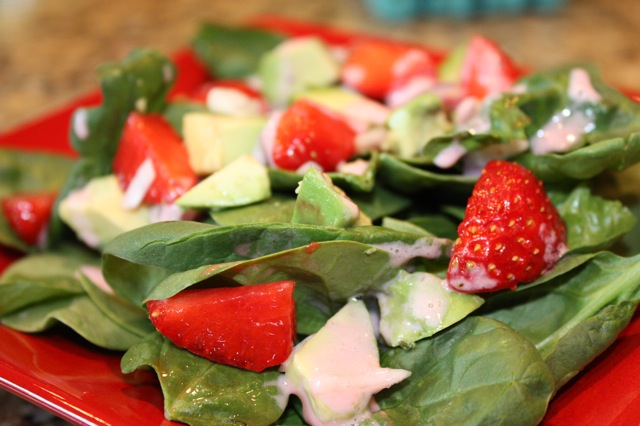 Strawberry Spinach Salad
1 large bunch or 1 bag of spinach leaves
1 quart strawberries, washed, hulled and sliced
1 avocado, sliced
red onion, sliced, to taste
Wash and dry spinach leaves. Add spinach, sliced strawberries and sliced avocado and onion to a large salad bowl. Top with dressing, mix and serve or serve dressing on the side.
Strawberry Yogurt Dressing
1 cup whole fat plain yogurt
2 tablespoons honey
3 tablespoons fresh lemon juice
2 tablespoons red wine vinegar
6 fresh strawberries
1/2 teaspoon poppy seeds
Put all dressing ingredients in a blender and mix until smooth. Serve right away or refrigerate.
Source: Adapted from The Kitchen Witch.