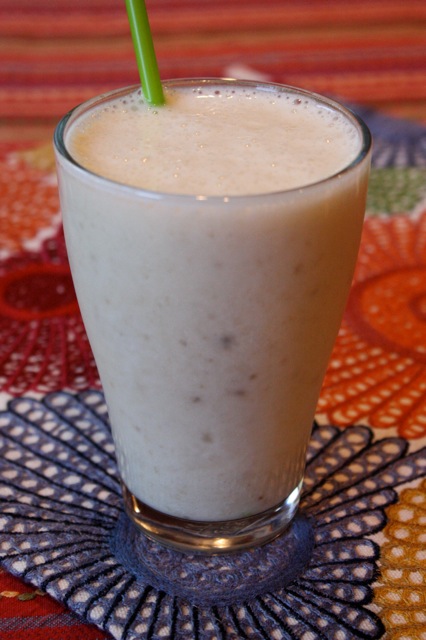 It warmed my heart to hear my middle school daughter walk in the door and ask for a banana smoothie for a snack.  Our simple banana smoothie recipe originated from my daughters time with her friend Catherine from Ireland who lived in the neighborhood for a year when my daughter was in Kindergarten.  Catherine's Mom would make banana smoothies and they were a hit at my house once I found out the simple but healthful ingredients.   The smoothie is great with any kind of milk but more tasty with higher fat content.  We tried it with 2% and it was yummy.  Feel free to add more ice or sub another seasonal fruit, if you like an icy cold smoothie and mixed fruit flavor.
Banana Smoothie
In blender combine:
2 ripe bananas
1 cup of your favorite milk
Big handful or 6-8 ice cubes
1/4 teaspoon vanilla or to taste
Blend and pour into 2 glasses.  Serve immediately.