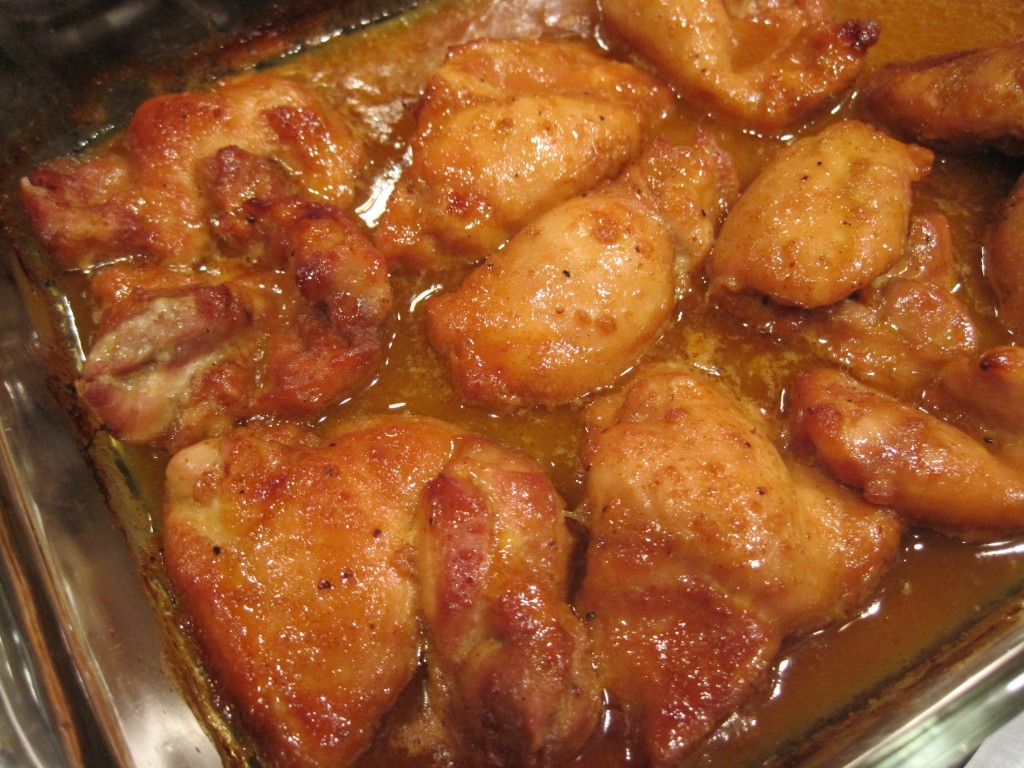 Yesterday was the time for some good pre-winter cooking.  The leaves are all falling, although there a few left on the trees, to remember our beautiful October by.  It is cold in Portland by Portland standards.  Maybe it's not as cold as Alaska or Minnesota but it's wet and chilly and after living her for 13 years it does feel like winter.  So if you need a good pre-thanksgiving poultry recipe and one that's tried and true, I have one for you.   This recipe came from the files of my mother, Carol.  I've been baking this chicken since before I was married and it has always been a crowd pleaser.  Over the years we have also grilled it.  The secret to this recipe is basting during baking so the sauce bakes on and coats the chicken.  The same it true if you are grilling.   Use the marinade to baste the chicken and you will be rewarded with the gooey sweet goodness of honey, butter and curry.   Last night, I served honey curry chicken with mashed yams and butter, baked red potatoes, a green salad and and seven grain bread.
Honey Curry Chicken
2-3 pounds boneless, skinless chicken thighs
4 tbsp butter
½ cup honey
¼ cup brown mustard (or yellow)
1 teaspoon sea salt
1 tsp curry powder
In small saucepan, add butter, honey, brown mustard, salt and curry powder while cooking at medium to low heat.  As butter and honey melt, whisk to combine ingredients well.  Cook at least 5 minutes until marinade has thickened and is well combined.   Pour marinade over a single layer of chicken thighs in baking dish.  Bake at 375  for at least 1 hour uncovered until chicken is reddish/golden and well coated with honey curry sauce.  During baking it is important to baste the chicken with the honey curry marinade 3-4 times.  This allows the honey curry to coat the chicken.
Grilled Honey Curry Chicken
This recipe can also be grilled.  Prepare as described above marinating chicken until the grill is hot.  Place chicken on grill and baste 3-4 times to provide coating.