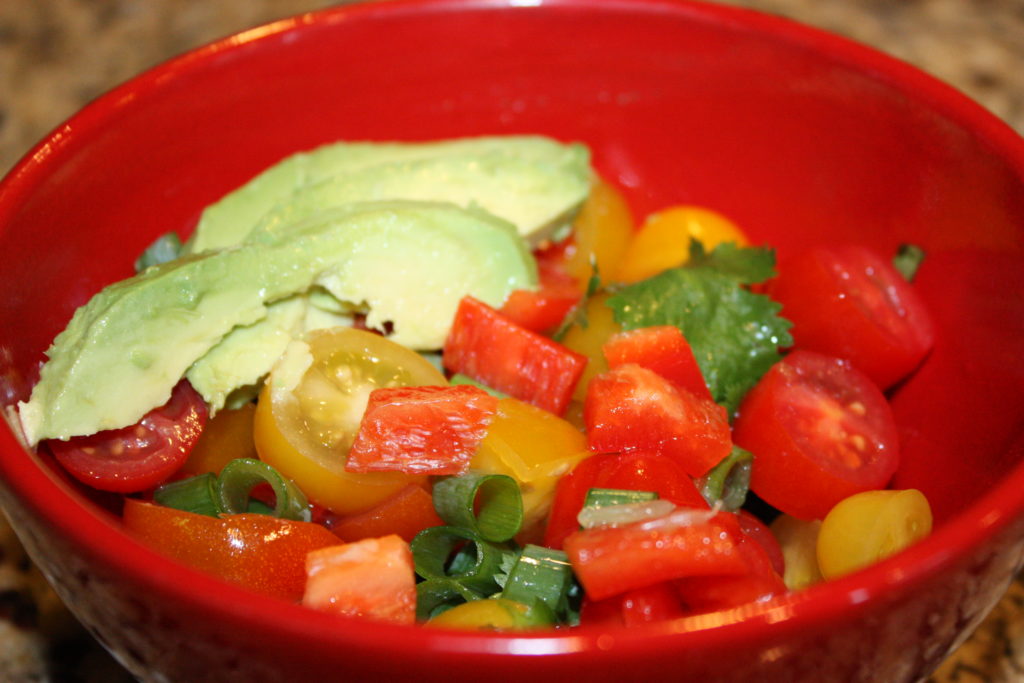 January is a great month for fresh new ideas and food. I've been eating lots of fruits and veggies this month and one of my favorite quick and delicious salads is this one. This can be changed up by adding celery or cucumbers or your choice of other fresh veggies.
Crunchy Veggie Salad with Cilantro and Lime
1/2 red, yellow or orange pepper
green onion – the green part
1 dozen grape or other mini tomatoes
avocado
handful of cilantro
1/2 fresh lime, juiced
sea salt and pepper to taste
Chop the pepper, green onion, tomatoes and cilantro and mix in small bowl. Juice the lime and add to the salad. Add sliced avocado. Mix and add sea salt and pepper to taste. Serves 2-3.
Source: Jackie Mack, Lingonberry Lane